Latest news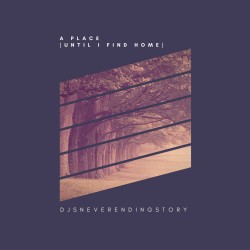 A Place (Until I Find Home) is a song that I composed tonight while thinking the people standing in solidarity for #NoDAPL. My physical presence cannot make it to your location but my spirit will. Dedicated to the lives affected and those that are fighting against the North Dakota Access Pipeline. Free download available at: http://bit.ly/DJAPlace[…]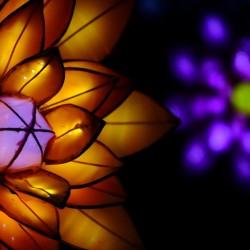 Excited to work with Yoga Buzz again! This features my ambient music and soundscapes. Don't let the stress of the holidays get you down. Join us for our 21-Day Winter Solstice Advent Calendar and get a brief daily meditation you can do anywhere, delivered to your email each morning! Begins Thursday, December 1. Sign[…]
Previous
Next
Biography
"The best stories have no words. They have to be felt."
Somewhere in the barren lands of the Southwest United States, Preston sits uncomfortably on a Greyhound bus in route to Los Angeles. It's been close to three days of sleep deprivation, fast food, and he's impatiently waiting to cash royalty checks so he'd arrive with more than just 200 dollars. Exasperated from the frequent stops, cramped legs, and desert heat, he finds peace of mind seeing mountains for the first time. It's this view that gives him a glimpse of life outside of the urban decay of his hometown, St. Louis.

Months later, Preston is back in St. Louis with a stronger mind from surviving in LA without a home; a stronger faith in God from experiencing the kindness and wisdom of strangers; a passion for helping the underprivileged; and bitcoin being a catalyst for epic changes in his life. He's starting over after a failed career move and a failed engagement with his ex-fiancée: hardly the outcome many would think an accomplished music producer with placements in TV and film would see. Seeking a new life in LA to further his career and business partnerships ultimately became an emotional experience that would change his life forever.

With a Top 10 Billboard album (The Harmony Epoch), the musical responsibility for an animated series with the creators of It's Always Sunny in Philadelphia (Unsupervised), and numerous collaborations with spoken-word artist Prince Ea under his belt, Preston didn't become the full essence of DJsNeverEndingStory until his mind, body, and spirit was stripped to its most vulnerable and meek point. In this rebirth comes music that tells his story without words. It is ambient hip-hop that can only be felt.
Follow On Social Media
Something is wrong. Response takes too long or there is JS error. Press Ctrl+Shift+J or Cmd+Shift+J on a Mac.