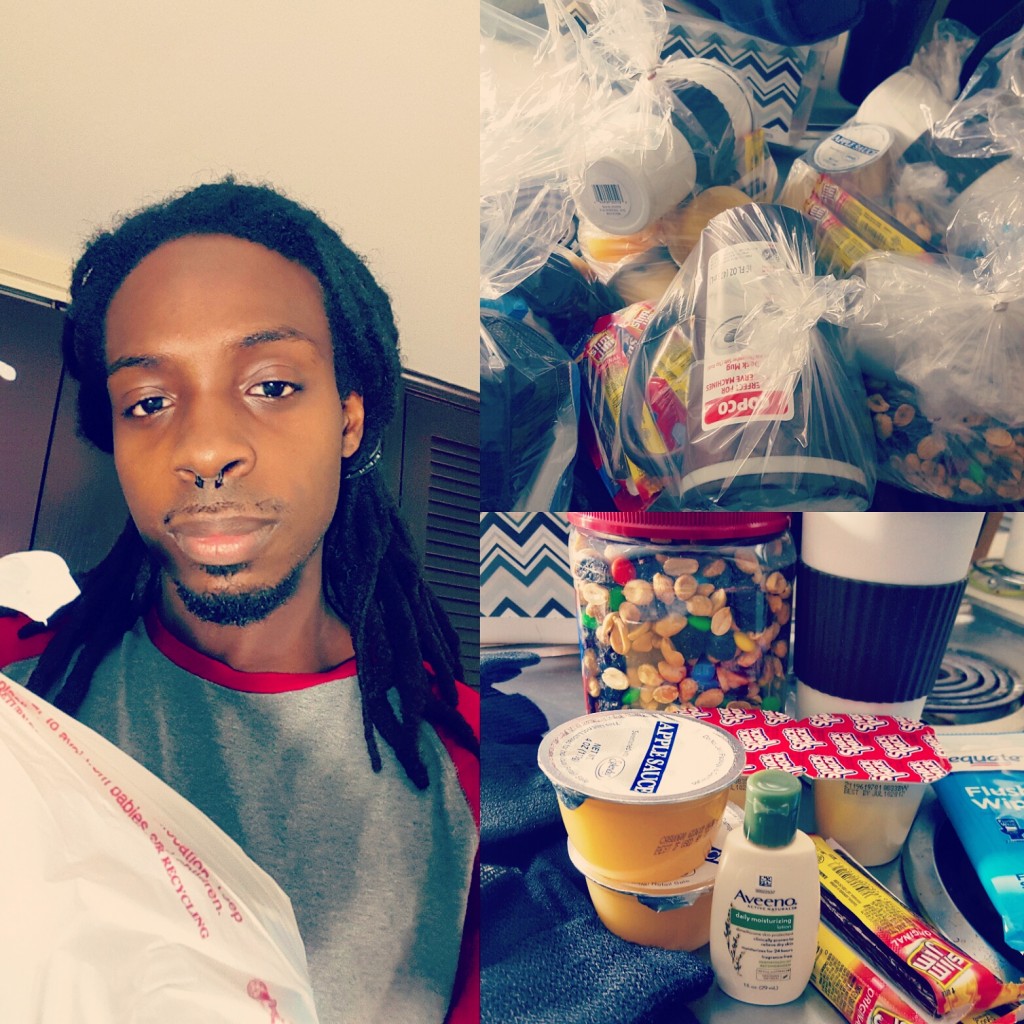 Sleeping on floors, couch surfing, walking miles with luggage, and sleeping in cars became a reality for me and 3 other friends in Los Angeles. Finding a shelter was difficult unless we were women, children, or drug addicts. Standing in lines to shelters never guarantees you a bed for the night.
I didn't have the harsh, mentally damaging, yearly fight of being homeless on the street but I have a better idea of that lifestyle from my experience.
With winter approaching, consider helping out the homeless in your neighborhood by having a conversation with them, buying them a meal, directing them to helpful services, or handing them a pre-made care package like the ones I have. Gloves, socks, alcohol-free antibacterial wipes, alcohol-free hypoallergenic lotion, non-perishable sugar-free snacks, and a thermal mug is a good idea for the care package.
by